Movie 1
The Last Jedi
Rian Johnson
Prepare yourself for an EPIC journey through space in Disney's The Last Jedi starring Carrie Fisher, Mark Hammel, and other prestigious actors. Rey (Daisy Ridley) races against time in order to train to become a jedi under the training of Luke Skywalker(Mark Hammill). Meanwhile, Princess Leia(Carrie Fisher) leads her rebellian fleet away from chasing Imperials. What will our heroes do?
Review
The Last Jedi was very cliche and played almost exactly like every Star Wars movie before it. The characters were written to just be pure lazy and they have no arch to them. The story feels more of a fan service than a story at all. In short, The Last Jedi is a blockbuster failure.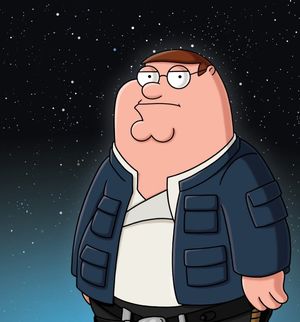 ---
Movie 2
Emoji Movie
Tony Leondis
Gene(T.J. Miller) and Hi-5(James Corden) are emojis that live in their user's cell phone called "The Hub." Gene one day unfortunately messes up a text and is considered a glitch. They must embark on an EPIC journey to understand who they are and what their purpose is. The best blockbuster of all time is at your fingertips.
Review
The Emoji Movie is one of the greatest movies ever for humans to see. With a wopping 8% Rotten Tomatoes this movie is an EPIC movie with lovable characters. The story is enthralling and has a beautiful message behind it. In conclusion, The Emoji Movie is the most EPIC move ever.
The Last Jedi
Mark Hammell
Carrie Fisher
Oscar Isaac
Andy Serkis
Daisy Ridley
John Boyega
Adam Driver
Domhall Gleeson
Anthony Daniels
Gwendoline Christie
The Last Jedi
85 metascore
2hr 32min

Movies like these

| | |
| --- | --- |
| Rogue One: A Star Wars Story | FoodFight |
| 3 | 4 |